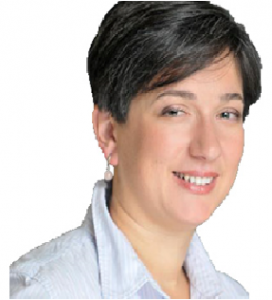 zsofia@synergy-global.com
+61 (0) 435-901-308
Zsofia Juhasz, Team Leader – QLD
BA (Hons), Post Grad Degree in Human Resource Management, Cert IV TAE, Certified Mentor & Coach Supervisor ICF ACC (Credentialed Executive & Business Coach), Certified in a wide range of tools (DISC, Hogan)
Zsofia joined Synergy Global in 2018 as our Team Leader – QLD. She was born in Hungary & spent most of her life there, as well has having lived in the UK, US & Africa before moving to Brisbane, QLD, AUS in 2012.
She began her professional career in Human Resources (HR) in 1998 before taking a break in 2012 to support her family settle in Queensland, Australia.
Zsofia worked as an HR Business Partner for AstraZeneca Pharmaceuticals (1999-2011), where she contributed to a large HR/OD Team, looking after the following areas:

Recruitment, Selection, Orientation & Support


HR/Labour law issues, including trouble-shooting


Employee Compensation & other Benefits


Professional Learning & Development (L&D)


Improving Corporate Communications
Key achievements: Initiating team coaching to management team, hiring a new sales team for the launch of a new product
She is also a United Nations High Commissioner for Refugees (UNHCR) The UN Refugee Agency - Consultant/ Executive Coach, working with leaders to strengthen their competencies & to expand Management Development Programs to reach a wider target audience across the organisation - with a focus on increased self-awareness, team dynamics, projects, & self/team time management.
Prior to this, she worked as an HR Manager for The Walt Disney Company (2010-11), where she was responsible for the HR activities for 100+ staff – from Recruitment & Orientation (R&O) to Learning & Development (L&D), aligned with their Business Strategy & Organisational Development (OD) Plan.
She came to the attention of Heather-Jane Gray, Chief Executive of Synergy Global when they met at a Continuing Professional Development (CPD) event for the International Coach Federation (ICF). Zsofia explained that she was looking for a challenge & wanted to work with a larger professional team, working with complex organisational issues.
With her warm personality, positive attitude & experience of HR Management for global corporate clients, she was asked to join our growing team based in Brisbane, QLD, AUS, & has since been promoted to the role of Team Leader.
Her expertise & key interests focus around these 5 themes:

Effectiveness Consulting: OD/ HR Strategy & Business Plans; Compensation, & Trouble-shooting.


Change Facilitation: Helping to Design & Deliver Workshops, especially for Women Leaders


Executive Coaching: Behavioural Change; Developing High Performing (often Virtual) Teams


Career Transitions: Management Workshops (within existing roles or moving up to Exec/Board)


Stakeholder Engagement/Corporate Communications, plus Performance & Team Effectiveness
Professional Memberships: International Coach Federation (ACC), Australia Human Resource Institute (CAHRI)
Zsofia lives with her husband & three children in QLD. When not at work she enjoys the outdoors, reading & movies.