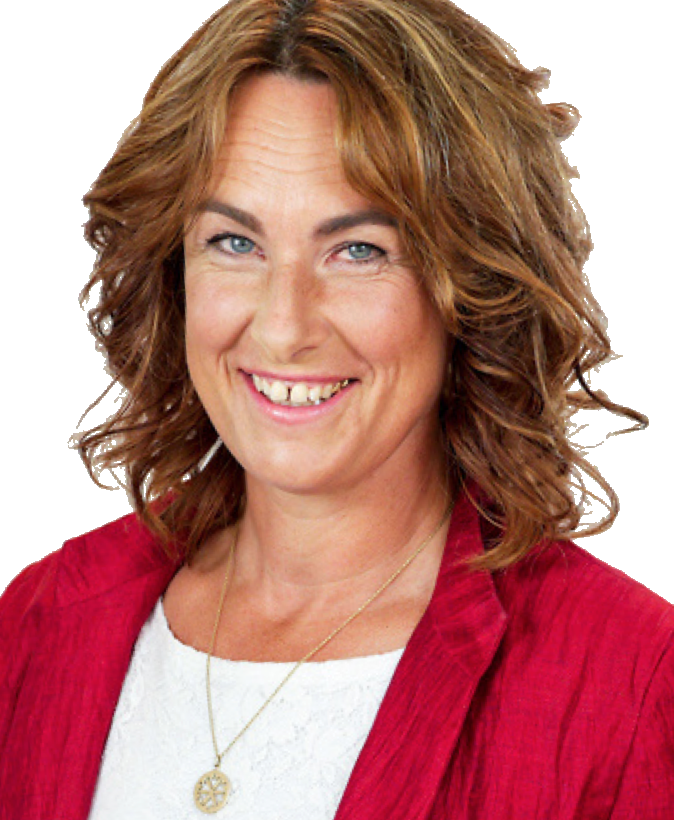 vanessa@synergy-global.com
+1 (0) 778-991-5822
Vanessa Wiebel
ICF Professional Certified Coach (PCC), CTI Certified Professional Coach (CPC),


RST Master (Registered Shiatsu Therapist and EU PT), BSc in Geography Urban Town Planning
Vanessa Wiebel joined Synergy Global  in 2016 as our Team Leader - Canada, building on a successful career as a Business Lifestyle Coach specialising in how to maintain confidence & courage while going through professional & personal transitions, serving in USA/Canada & EU Markets.
She gained leadership & management skills as an immigrant & business pioneer; founder of one of the first interdisciplinary Health Clinics in Vancouver, British Columbia in 1996. She recently co-authored in a National Bestseller "Stand Apart" contributing the aspect of "Courage is Key" while recovering from severe accident. She is a strong advocate for sustainable success, coaching clients on countering burn-out & building resilience.
Vanessa offers coaching on "social and environmental positive change making"  – most of her clients are entrepreneurial leaders of SMEs. She has developed a unique & effective coaching methodology that includes a win/win/win perspective, countering reactivity through Heart-Mind-Body integration to gain authentic, enjoyable & sustainable success. She helps facilitate a greater ability to break destructive habits by merging her coaching & health expertise. Two examples of the programs facilitated are the  researching into the development of Foundation Helping Women Work; & Coach Give Back – both through the ICF Vancouver & Vancouver Island Chapters.
Her approach is encouraging, pragmatic & compassionate - incorporating directness combined with open-mindedness & a non-judgmental attitude allowing her to be a steadfast, cheering-on advocate during challenging client transitions.
She brings a visionary ability, while tying in realism & practicality when action steps are defined. Through her seemingly light-hearted playfulness & out-of-the-box creative style, greater understanding is reached, the invisible is revealed, whilst assisting clients to identify underlying hurdles - thereby allowing solutions to become more tangible & achievable.
 Her expertise & key interests focus around these 5 themes:


 Transition Optimisation: Vision-Goal Clarity with Heart-Mind-Body Integration (1:1 & small teams)


Turning personal/professional challenges into the best possible opportunities


 Matching vocation & constitution; Clarifying the complex to simple; Encouraging tenacious courageous leadership


 Effectiveness: self-awareness to lead with integrity in paradoxical environments & be innovative to reach goals


 Cross-cultural communication & engagement for better performance & sustainable success - creating win/win/win
Vanessa continues to contribute to the coaching profession as a volunteer for the ICF (Vancouver Chapter, BC).
As the Secretary (1998-2000) & Ex-President of the Shiatsu Therapy Association (2002-04), she was responsible for having Shiatsu covered under extended medical plans. She is currently enjoying her volunteer work with the local ICF Non-Profit Leadership Coaching Program for leaders & professionals in Not-for-Profit (NfP) Refugee Management Roles.
Her previous 20 year vocation as a Health Practitioner & Founder of an interdisciplinary Health Centre in Vancouver – let her develop & utilise a keen sense for positive based practices, functional aesthetics of handling processes to improve communication & optimise relationships.
Vanessa is a life-long learner: she was born in Hamburg to a British Mother & German Father during the cold war & now holds Canadian citizenship. She is fluent in both English & German – using several dialects thanks to her family that is now spread worldwide. Being part of a local running group in multi-cultural Vancouver, & painting keeps her grounded, fit plus walking-the-talk in balancing her work & life – role-modelling harmony & effectiveness to her clients.