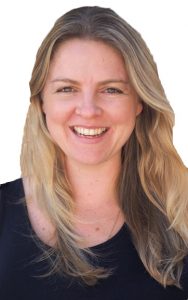 tanya@synergy-global.com
+61 (0) 457-438-805
Tanya Meessmann, Team Leader - Young Women
BComms (Bus) – Top Honours
Tanya joined Synergy Global as Team Leader – Young Women in 2018.
She is a Communications Professional based in Queensland (QLD), who facilitates a great Social Enterprise called FUEL - Girl Shaped Flames that connects teenage girls across QLD with extraordinary women leaders from around the world.
Like Heather-Jane, she is dedicated to breaking down barriers & limitations young girls/women face when pursuing their goals, so she was invited to join our team.
Whilst balancing the challenges of being a young mother, Tanya does an amazing job, using her Project Management & Change Facilitation skills to arrange & run:

Professional, experiential events offering young women direct interaction with more experienced women from diverse industries & backgrounds


A 1:1 Mentoring Program executed by a suite of experienced 'FUEL Gurus' in person, over video & via phone


A free digital platform Girl Shaped Flames Connect (GSF Connect) that houses engaging & informative videos along with a supportive community forum


A fortnightly live, interactive Q&A video event with incredible women leaders from a wide variety of city & rural setting, in many different countries.
After almost a decade in client services within large advertising agencies both here in AUS & overseas, working with Visa, MasterCard, Nokia, Virgin, McDonald's, Qantas & Microsoft, Tanya became a Film Producer. For 10 years she produced feature-length films & high-end commercials; successfully transferring her 'world learning' into an engaging & effective suite of activities to empower the next generation of female leaders & entrepreneurs.
Working with these young clients, Tanya has developed in-depth experience managing teams, budget generation & management, creative project development, logistics execution & communication techniques necessary across cultures, work environments & personality types. She is now well-placed to be a connective force between young girls/women & our expansive range of strong, positive, female role-models, supporting those in our cities & also rural settings.
Her priorities when working with these girls/young women, their parents & educators are to:

Inspire by demonstrating possible pathways & outcomes through personal stories that truly engage


Provide Insight into the 'Real World' & how to navigate the challenges they may encounter


Increase Clarity & Focus to engage young women to achieve important values-based goals


Facilitate Skill Development to prepare them for the journey ahead, using their unique strengths


Motivate Women to push through actual/ perceived boundaries (especially those experiencing disadvantage)
Tanya lives in QLD with her family spread across NSW, VIC & WA, AUS. She has two young sons (one who is nearly 4 & another nearly 1), a serial-renovating husband, & not a lot of spare time! But when she manages snatch a few moments to herself she can be found out running, enjoying a shiraz on her balcony with friends, or planning the next camping trip. She's passionate about sending girls out into the world stronger, more confident & more determined to follow their paths.