Celebrating 20yrs of Service Excellence
Special Offers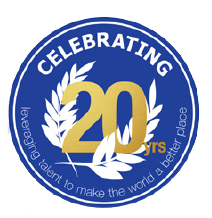 Effectiveness Consulting:
Just call quoting 'Offer 1' if you want us to give you two free hours to discuss your values-based vision or help your Board/Executive with strategic planning or some service/process improvement mapping.
Change Facilitation:
By all means test us out the style and impact of our facilitation with any team or group of up to 20 people, on a topic of your choosing. Just call quoting 'Offer 2' and discuss mutually convenient workshop dates.
Executive Coaching:
If you're a senior manager interested in improving your own change leadership and effectiveness, then treat yourself to an in-depth confidential coaching conversation addressing a major work/life challenge.
*Please note that these are limited offers, 'first come, first serve'
Contact Heather-Jane, Chief Executive
+61 (0) 439 066 067
heather-jane@synergy-global.com