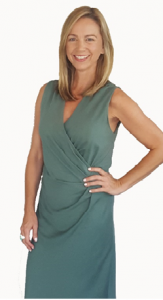 sam@synergy-global.com
+61 (0) 425-235-848
Sam Adkins, Team Leader - Health & Wellbeing
BA (Hons), Adv Dip Hom, Dip Holistic Counselling, Cert Innovation Coaching, ICF ACC
Sam joined Synergy Global in 2018 as Team Leader – Health & Wellbeing, after working for 15yrs in wellbeing/health & innovation.
Earlier in her career she was a Marketing Executive with Unilever in the UK. Her main achievements here were launching the first pan European brand launch with Elida-Faberge working with 3 other countries; & leading cross functional teams on key product innovations & launches.
Sam's work in Health & Wellbeing has been in both the UK & AUS, where she has run several businesses & formulated successful approaches to treating stress & anxiety. As an expert Holistic Counsellor, Sam has treated & improved the lives of countless individuals.
Since becoming an ICF Credentialed Coach in 2014 she has used her knowledge of psychology to bring an insightful approach to both Change Facilitation & Executive Coaching with a wide range of teams.
She can work transformatively with challenging team issues within the corporate world & build long standing coaching relationships with leaders.
A certified Innovation Coach, Sam is trained in disruptive & generative methodologies to foster mindset shifts for adaptive change.
Sam is also qualified to deliver the Organisational Growth Indicator (OGI) to benchmark/measure Organisational Capability & Capacity for profitability delivering hard data that highlights the areas & demographics within an organisation where mindset shifts are required to boost innovation that will positively affect overall company performance & profitability.
She enjoys speaking on diverse topics & delivering a range of Self-Mastery Workshops on Health & Wellbeing, Mindfulness, Resilience & Stress Management. These are customised to your requirements after an initial assessment.
 Her expertise and key interests focus around these 5 themes:


  Effectiveness Consulting: Corporate Innovation Performance Benchmarking using the OGI*


 Change Facilitation: Development of High Performing Teams using Socratic Questioning


Executive Coaching: For Boards/Execs & Middle Managers with an in-depth psych approach


 Innovation Coaching: Identifying & Facilitating Innovation, Capability & Capacity


 Bespoke Holistic Wellbeing Programs - coaching individuals with great results
Sam has dual citizenship (UK/AUS) & lives in Sydney, Australia. When she isn't working, she enjoys sailing, swimming or spending time by the ocean, walking, meditation and is a bit of a yoga fan.