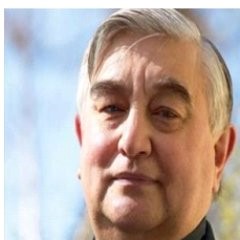 max@synergy-global.com
+61 (0) 438-213-532
Max Dumais, Team Leader – Lateral Thinking with ZING
BA, Dip Social Studies, Post Grad Dip Public Policy, Certified de Bono Trainer in Parallel & Lateral Thinking & Change Facilitator/Trainer using ZING® an electronic meeting system        
Max Dumais joined Synergy Global as a Team Leader in 2006. He is a well experienced thinker, facilitator & project catalyst, Max set up the De Bono Institute (AUS) based on the Lateral Thinking methods of Dr. Edward de Bono & was the Centre's CEO for 6 years.
His background includes experience in Local & State Governments as Mayor/Councillor & as the Ministerial Advisor for the Minister for Police & Emergency Services. His leadership roles include being the Executive Director of Philanthropy Australia, the Volunteer Resource Centre & the Darwin Disaster Welfare Council following Cyclone Tracy.
He builds connections easily & has a facility for gaining rapport quickly with large groups. Overall, he has a broad-brush perspective which is imaginative & innovative. Initial communication training for the priesthood & subsequent practice has equipped him well to promote a cause or ideas with sincerity, wit & intelligence in ways that clearly communicate an audience's ideas.
Max brings to any facilitation:

A clever & quick-witted mind coupled with articulate & expressive communication skills


Easy rapport, inspiring others to excel – coupled with the ability to put concepts together


A level of wisdom that has come from the experience of an intelligent, enthusiastic thinker


A presence that engenders confidence & trust – also projecting a level of compassion


 skill in weaving Values-based Visions together expressively, particularly in concrete terms


An ability to engage others in a sense of urgency regarding addressing mission/strategy issues


A capacity as a natural leader who can accept responsibility for outcome & deliver on them
Max specialises in helping individuals, organisations & companies unleash the power of their people, to think their way to success. His focus is particularly on the interface between technology & collaborative thinking, using ZING® Technology which supports faster learning for accelerated innovation & cultural change.
Examples of applying ZING® to solve problems more creatively include the following:
1) Recruitment Advertising: Identifying factors in recruiting the right staff for the right job.


Client Issue: How to compete for the right staff within a competitive market & retain them


Solution & Outcomes/Metrics: Focus groups across council divisions to determine attractors & issues of importance in retaining people in key positions to reduce staff turnover
2) Community Safety: Engaging stakeholders in identifying personal safety issues & solutions


Client Issue: Addressing this issue as part of a Council's Community Plan


Synergy Solution & Outcomes/Metrics: Series of facilitated workshops using Zing® Technology with a cross section of stakeholders to develop implementable solutions.
3) Australian Fabians Inc Submission to Gov: Related to desirable Services for Senior Citizens


Client Issue: Improving policy initiatives for senior citizens e.g. transport, housing, disabilities


Synergy Solution & Outcomes/Metrics: Facilitated a workshop with 40 people from the age cohort & covered a range of relevant concerns/issues as the basis for the Gov. submission.