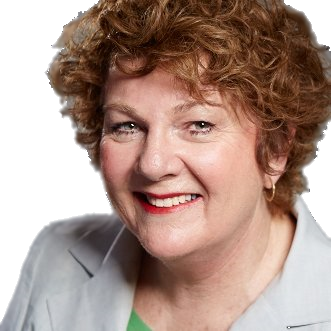 karen@synergy-global.com
+61 (0) 417-659-860
Karen Delvin 
Master Applied Science (ISM), Grad Diploma of Business (Organisational Change & Development)
Karen joined Synergy Global in Dec 2015 as an associate with extensive Effectiveness Consulting experience across the public sector. Her vision is to assist Execs & Leaders to build sustainable ethical organisations. She has built her practice upon a comprehensive theory & practice of change, whether working with a focus on the organisation, team or individual.
While the broad container of the practice is organisational development, her approach has a particular focus on aligning organisation strategy, culture & workforce engagement.From 1999 – 2003 Karen worked at the National Australia Bank - Global Learning & Performance Improvement – leading the development of integrated learning & performance improvement strategies for two global business groups within NAB.
She developed an integrated workforce plan to support change in business model for the investment banking business from a product driven by client focused business strategy. Karen also formed a partnership with McKindey to evolve the NAB culture into once more suited to a strategic relationship management paradigm.
Her partnership with Mt Eliza Business School led the design & implementation a global leadership program for 60 senior managers (UK, USA, Asia, NZ & AUS) in the Investment Banking business. Another partnership with Rogen International assisted Karen to lead the design & implementation of a global program to support the move to a relationship management culture – A focus on increase collaboration & teamwork within a business development framework resulted in an increase in the numbers of tenders won by the business.
Karen also represented key client groups in the research & development of business care for a NAB global online learning, analysed & reported on learning applications & products offered by SAP, Southrock & IBM.
 She has led the following recent & significant projects:


 Senior Managers' Leadership Program (2011-2013), Department of Premier & Cabinet


 Executive & Senior management Development Programs (2006-2013), Transport Accident Board


 Significant Culture Change Project (2009-2013), University of Melbourne


 Australian Paper Executive Leadership Program (2010-2012), Nippon International


 Senior Managers Leadership Program (2003-2010), Victoria Police
In addition to Business & Professional Women (BPW) International & Melbourne, Karen is also an active member of United Nations Global Compact Network Australia, United Nations Association of Australia, Global Summit of Women, Women on Boards & Indigenous Youth Leadership Program. Karen Delvin is a Fellow of the Australian Institute of Management, a member of the Australia China Business Association & the Australian Institute of Company Directors. Other memberships include: OD Australia & AHRI.