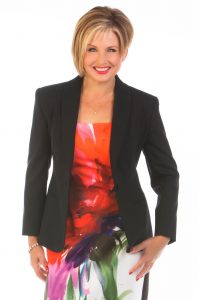 julie@synergy-global.com
 +61 (0) 433-114-841
Julie Hyne, Executive Image & Stylist
Partnering with Synergy Global Executive Coaches to help C-suite Executives; & women of influence in Leading Roles, Member of Association of Image Consultants International (AICI), BA Business, Diploma of Modelling, Certificate in TV & Media Presenting; Etiquette Training; & Psychology of Style; plus, a Cert IV in Training & Assessment.
Julie joined Synergy Global in 2018 with a focus on styling executive women for personal & business success. Research tells us that an attractive appearance with appropriate grooming & style plays a significant role in the success of women in the workplace. Unfair as this may be, women who are considered attractive can earn up to 20% more & are perceived as more intelligent & even more trustworthy - resulting in more influence, impact & success.
It goes to say that women who want to convey credibility & authenticity can benefit from a strategic approach. With over 30yrs experience in industries where appearance & image are key to success, Julie can add significant value. Style for life is for executive women who want their personal brand to truly represent them in a credible, confident & magnetic way.
Julie is renowned as a Professional Image Consultant who delivers tangible results.  Furthermore, she offers a rare combination of real world experience, the technical knowledge & expertise in ongoing image management. She is often visible in the media & appears regularly to comment on image topics of the day. Recent appearances include: Radio 3AW, Radio 2UE Talking Lifestyle, The Small Business Institute Podcast, Southern FM Radio, Leader News, Salon Industry Conferences & publications on Image & Etiquette.
Julie offers her clients the type of understanding that comes with years of hands on experience & life skills. As a single parent for over 15yrs, Julie knows what it's like to work to a budget & present professionally/stylishly. Julie found herself advising girls in year 10 how to prepare for the business world in Private Schools & knew she had found her calling.
She discovered that the advice she was giving was what Image Consultants did & began her journey by becoming trained & accredited. 10yrs ago she became an entrepreneur, when she took over a run-down salon & converted it into a thriving skin clinic & image centre. This gave her a comprehensive understanding of how women feel about their appearance generally, especially as they approach their mature years when the natural ageing process can be unforgiving.