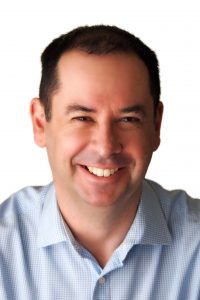 greg@synergy-global.com
+61 (0) 412-845-094
Greg Davies 
Bachelor of Arts, Grad Dip Environmental Management,
Certified Coach (IECL level 1 & Team Coaching), Mediator (LEADR)

Greg joined Synergy Global in 2016 as Joint Team Leader, NSW. He has extensive experience in public policy & management, strategy plus performance measurement from 15 years' experience in the NSW Government & 12 years as a consultant. He has advised both Commonwealth plus State-level Governments, in housing, disability, health & environmental policy. This works alongside his Asia Pacific experience in establishing alliances & supporting the development of High Performing Teams (HPTs) in large public infrastructure projects.
He has an excellent ability to build rapport with his clients & combines his understanding of how systems work with an ability to help teams/individuals perform through Executive Coaching. He is passionate about creating the space for honest & trusting conversations that underpin excellence.
Greg's portfolios included such as the Environment Protection Authority, National Parks & Wildlife Services, Consumer Affairs plus Department of Premier & Cabinet. He jointly developed national environmental standards that changed the way Australia dealt with air quality/wetlands, as well as national vehicle emissions & fuel quality standards that are still in play. He also gained a real insight into the other side of politics as a ministerial policy adviser, a role that drew on his outstanding interpersonal skill through complex negotiations on high profile is issues.
 His expertise and key interests focus around these 5 themes:


  Complexity – understanding complex systems & ways of working with complexity


 Strategy – 'Working Smarter, not Harder' about how to tackle wicked problems & use resources effectively


  Impact – doing things that matter & fixing important problems


  Relationships – what makes people tick & what makes them work well together to achieve a better result


  Ways of seeing the world – helping people 'see' things differently for behaviour change
Greg is experienced wide range of disciplines including: Effectiveness Consulting – Strategy/Policy Developmen & Business planning; Change Facilitation – Organisational Program & Project Performance Frameworks plus High Performing Teams (HTPs) Development; underpinned with Executive Coaching. He teaches policy writing at the University of Sydney, a job he enjoys because of the ability to help a wide range of people solve organisational problems efficiently. His students agree, as he regularly scores outstanding ratings.
Greg has a warm, consultative engagement style, & is able to work effectively with a wide diversity of clients while delivering real value. He lives in Sydney & finds as many opportunities as possible to get wet—swimming, sailing, rowing, kayaking, surfing—all with great enthusiasm & mixed degrees of skill. He has a great love of the environment, travel, theatre & the pursuit of good ideas.