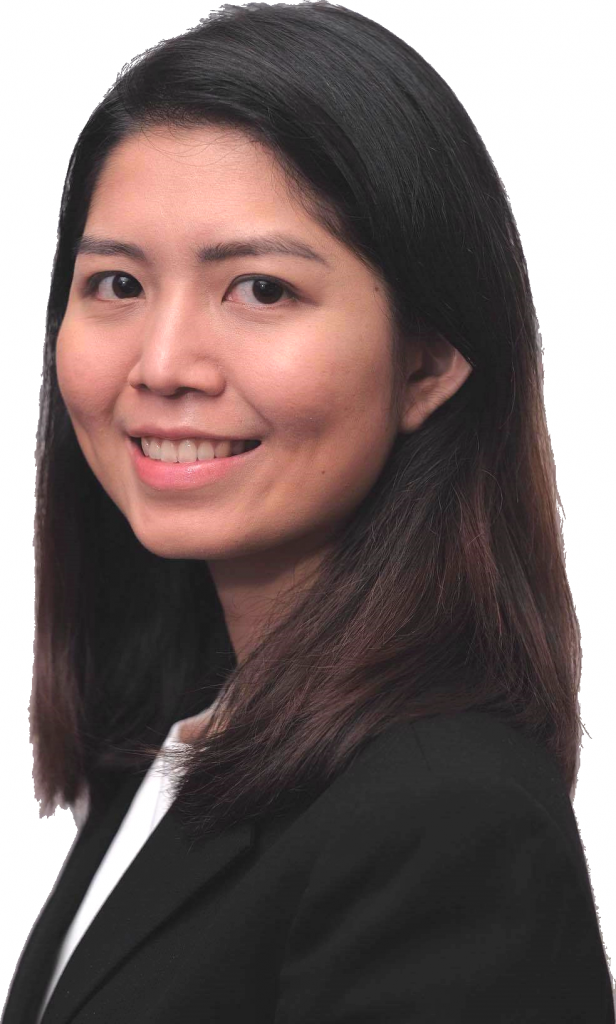 elise@synergy-global.com
+61 (0) 431-288-498
Elise Nguyen 
Bachelor of Marketing & Finance, Master of Professional Accounting
Elise has been a part of the Synergy Global Effectiveness Intern Team (EIT) since May 2015. She is responsible for Graduate Finishing School project, supports new consultants through their R&O & works closely with Chief Exec, Heather-Jane Gray to implement the business strategy, as well as the leading the EIT focussing on systems, & mentoring new intern talent.
She graduated from Monash University with a Distinction, majoring in Marketing & Finance. These two majors may seem unrelated but they enable her to gain better in-depth understanding of each respective field. Her knowledge of finance & experience with the management of complicated numbers have equipped her with an ability to prepare better Marketing plans. Then specific marketing theories such as Segmentation & Buyer Behaviours support her study of Property Investment & the overall operation of the financial market.
With a dream to have a start-up business on her own, she decided to undertake another business course to strengthen her knowledge & skills. She is currently studying her Master of Professional Accounting. So far, this course has offered her knowledge of Accounting Principles, Business Law & Accounting Information Systems. With a deeper knowledge of business, she can record business transactions using the widely used accounting software MYOB, calculate the cost of business operations, understand the corporation law & the application of contract law in business.
Together with her Marketing & Finance, the study of Accounting will enable her to develop her analytical skill, general business management & problem solving skills, & understand ethical manners within professional contexts. She can utilise management accounting frameworks & technique to prepare a financial plan which includes projections concerning activities marketing management need to decide to undertake.
Though academic excellence has always been her focus, she has also been quite active with social activities. She loves meeting new people & spending her time supporting a good cause. Back in her high school years, she partook in organising some fundraising events to assist disabled children. Also, she completed her work placement at Melbourne City Mission – a Not-for-Profit organisation located in the South of Melbourne CBD. Having engaged in the project of "Expansion of Front yard Youth Service", Elise & her team had to establish a plan calling for fundraising & the cost of running the core services, which allow youth homeless to have a better life. Working in a group to complete the plan strengthened her teamwork skills as well as analytical skills.
Recently, Elise & her team have presented a Marketing Plan which aimed at increasing the foot traffic to Oxfam stores, & received good feedback from the Oxfam staff & lecturers. Furthermore, she was also on a general committee at Monash University International Student Services & received an award for being The Best General Committee in the Treasury portfolio in 2013. Her friends who are from various countries also helped her to enrich her understanding of diverse cultures & to improve her communication skills. An interest in Marketing was one motivation to expand her learning network by joining the MINDS team of Monash Marketing Student Society. Getting involved in such social activities helped her obtain valuable interpersonal skills.
Being an unsponsored Vietnamese student coming to Melbourne to study, Elise has dealt with many issues. She made a tireless effort with her study to achieve set academic goals while also working to support herself. She has become more flexible & independent by solving day-to-day issues for herself.
Outside her study & work, she is interested in Yoga, Zumba, Social activities.
 Her key strength focus around these 3 themes:


 Language: Vietnamese & English


 Technical skills: Microsoft Office (including Word, Excel & Power Point), MYOB, SPSS, VBA


 Self-motivated; goal-focused & hard working