Corporate Social Responsibility (CSR)
Making the world a better place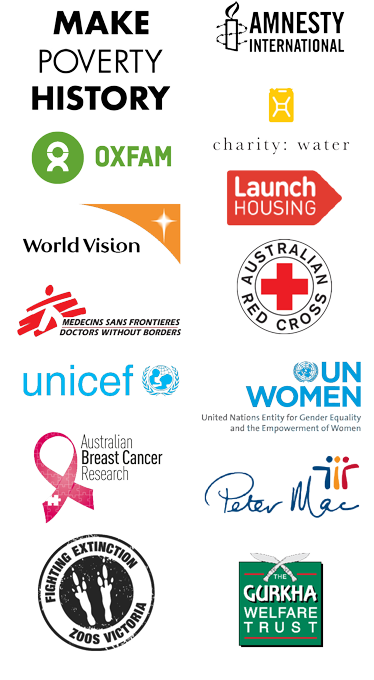 As an ethical business, we've always contributed generously to a variety of charitable concerns (mainly focused on disaster relief and helping homeless families), as well as supporting our local communities:
Valuing Diversity & Inclusion: We treat anyone equally regardless of their gender, sexual orientation, ethnicity or origin (e.g. Indigenous or TSI background), religion, age or disability.
Supporting Young People: We're passionate about mentoring and coaching people to be their best self. We've offered more than 40 internships over 20yrs. Our current Effectiveness Interns Team (EIT) provides a 'Graduate Finishing School' . Many interns have joined our international effectiveness practice or have taken the life lessons and gone on to be successful in other fields.
Supporting Baby Boomers (50+): Some of our team members are >50yrs – we tap into their life experience and wisdom, whilst ensuring they partner well with younger team members to keep their technical skills up to date. Keren Smedley, our Geographic Team Leader – WA focuses on this specific area of development in our communities, in partnership with Heather-Jane, our CEO.
Environmental Sustainability: Promoting sustainable practices are encouraged wherever reasonably practicable. We focus on reducing wasted paper/water, recycle, lower travel emissions and purchase carbon offsets for unavoidable travel. We also use solar power for electricity and as a family, plant as many trees as possible.