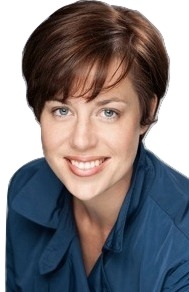 carly@synergy-global.com
+61 (0) 424-232-411
Carly Shaw
Bachelor of Management, Neuro Linguistic Programming (NLP) Practitioner
Currently completing Certificate IV in Training & Assessment
Carly joined our Asia Pacific Team in 2006 as our Team Leader – Communications. She brings with her a wide range of senior management experience & is an expert consultant/advisor in engaging people in organisational change. She is once again based in Melbourne where she began her career working for the Victorian State Government in Public Relations. After working in a PR Agency she returned to government to drive communications campaigns to support high profile regulatory changes. This was then followed by a move to the utilities sector where she gained experience in sponsorship, event management & corporate/internal communications. The move to the UK in 2001 brought further experience in the public sector, where she worked for the Public Guardianship Office.
This was followed by a role at CIMA, the management accounting institute, then three years at Royal Mail. Each role was focused on developing & delivering strategy that underpinned business objectives by engaging people in organisational, process, technological & cultural change. These roles often involved working with colleagues in project management, organisational development & training.
Since her return to Australia in 2006, Carly has consulted with clients in the banking, telecommunications, government & professional services industries on high profile transformation projects applying her knowledge & skills in change management, communications, learning & development.
Carly is an energetic, confident, professional communicator & trainer who believes strongly in employee involvement & empowerment in the workplace.
Her strengths as an Effectiveness Consultant, Change Facilitator & Executive Coach enable her to quickly identify challenges to high performance & reduce complex problems to creative but simple & practical solutions. Carly enjoys training people to improve their communication skills; is a qualified NLP Practitioner & actor. She is currently enjoying her Continuing Professional Development (CPD) journey to become credentialed with the International Coach Federation (ICF).