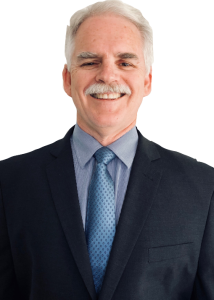 chris@synergy-global.com
+61 (0)401-777-099
Chris Gildersleeve
Masters Applied Science (Coaching Psychology ) University of Sydney; Masters Business (HRM), Charles Sturt University; Bachelor Economics(University of Newcastle), Cert: Hogan Assessment, Strengths Profile, & MTQ 48 
Chris joined Synergy Global in 2018 as Team Leader – NSW, after a strong career in Human Resources. He brings a strategic & yet practical perspective, with senior HR depth/breadth; acting as a credible 'Exec Sounding Board'.
Chris spent his formative years in the Iron Ore Mining industry (BHP) then moved to Sydney to join Honeywell as their Learning & Development Manager, during a period when the organsiation's headcount doubled. He supported this growth through the implementation of innovative approaches to L&D which included scenario-based sales training, residential leadership development & the extension of personal development programs across the organsiation.
Whist with Pirelle Cables during a period of major change Chris played a key role in 'Lean' Manufacturing, winning a sole supplier contract for copper & fiber optic cable to Telstra, & the acquisition of its competitor, MM Energy Cables.
Chris' final position with private industry was Director Employee Engagement & Talent at Chubb Australasia, a fully owned subsidiary of United Technologies Corporation.
He was responsible for programs that drove improved leadership capability & staff development providing the foundation for a 25% improvement in employee engagement during a period of significant organisation restructuring.
Chris' expertise/interests focus around 5 themes:
♦ Values/Vision/Strategy Clarification & Cultural Change
♦ Executive & Team Coaching for Behavioural Change
♦ Staff Engagement that maximises performance & return
♦ Organisational Change with Implementation Support
♦ Talent Assessment; plus, Learning & Development
Whilst Chris has been an HR generalist for the last 25 years, he joined Synergy Global to focus on Values-based Leadership & Cultural Change – engaging & motivating teams to bring alive organisational values behaviourally.