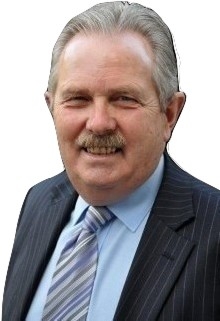 graham@synergy-global.com
+61 (0)419 189 167
Graham Robertson
B Econ. Monash GAICD
Graham joined Synergy Global in 2017 as a recently retired MD with 40yrs of successful business experience across various FMCG industries; 23yrs leading AUS & NZ operations of global & locally owned organisations.
He brings a uniquely strategic & yet practical perspective, with CEO depth & breadth, as a helpful 'Executive Sounding Board'.
He spent his formative years in marketing, sales & general management with Heinz, Henry Jones, & Beatrice AUS before his MD roles with Jacobs Suchard, Griffith Laboratories, Tetley AUS & McCormick Foods AUS.
Graham has extensive multi-disciplinary skills across diverse environments including business start-ups, re-structures/change, development/growth, private equity management buy-outs, mergers & acquisitions.
He has also had extensive international business exposure as a member of Global & Asia Pacific Leadership Teams. Graham also Chairs several Advisory Boards & is an Enterprise Facilitator & business coach with a young entrepreneur program.His enquiring mind is driven by the opportunity to make a difference both personally & through teams - exploring new ways to improve organisational effectiveness & results by engaging & empowering people.
His expertise & interests focus around 5 themes:


Strategic Planning, Re-structuring/Change - especially the people management impact


Marketing, including Driving Brands & Business Development/Sales


Leadership Development & Talent Management, including Succession Planning


Business organisation alignment & cultural development to drive the process of innovation


Mergers, experienced as part of team leading global management buyouts
He graduated with a BA in Economics from Monash University & together with his extensive business experience & skills at the CEO level, he engages & motivates organisations to drive change –' walking the talk' on values-based culture. He also has other relevant local & US University short course knowledge in strategic thinking; the innovation process; leading change; & leaders as teachers. He lectures in Marketing at Mt Eliza College, Melbourne.
As a former CEO, & now as an Advisory Board Member plus, a Graduate of the AICD Company Director Program, Graham also has corporate governance, business strategy, performance analysis, people & culture top of mind.
He is a credentialed coach, using the Universal Hierarchy of Motivation (UHM) leadership model, & related UHM Typology Rooms & co-facilitates with Mark Oliver in the delivery of his various 'Leadership Pathway Programs'.
Graham is experienced with coaching Executives, Middle Managers & 'emerging leaders' at all levels. He is also a Business Coach & Enterprise Facilitator with the successful Young Entrepreneur Program funded by the VIC Govt. He delivers various webinars & face-to-face sessions, as well as conducting learning orientated 'roundtables'.
When not working, he is a keen sailor & golfer; successful basketball coach in junior levels; loves good food & wine; & likes to experience other cultures & their food through travel.