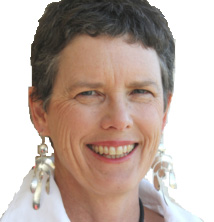 judy@synergy-global.com
+61 (0)407-733-841
Judy McLennan
B. Occupational Therapy, Grad Dip Occ. Health & Safety, Grad Cert Neuroscience of Leadership, International Coach Federation (ICF) PCC, Graduate Coach U (2003), Cert IV in Training and Assessment Certified in Hermann Brain Dominance Instrument (HBDI), Myers-Briggs Type Indicator (MBTI), Team Diagnostic Assessment, Certified Facilitator for The Coaching Clinic®, Map of Meaning, Play to Win Method (Coachville) & REN Coaching Scholarship (Beijing 2007)
Judy McLennan joined Synergy Global in 2018 as an Effectiveness Consultant, Change Facilitator & Executive Coach – with recent experience with Universities. 
Whether you're a corporate executive, team leader or a professional service provider you want to do your best, make a difference & thrive. Judy has been coaching individuals & teams since 2001. She's a Professional Credentialed Coach (PCC) through the International Coach Federation (ICF), with broad experience across diverse professions & sectors, including engineers, health professionals, IT professionals, SME entrepreneurs, educators, & corporate leaders. 
 Typical coaching conversations include: clarifying values-purpose/vision; enabling trust; communicating with influence; delivering on priorities; work design for performance; personal & team effectiveness. Assisting clients to review, plan, & lead beyond challenges/ competing demands, requires a systems perspective. Judy works from a model of Human Performance, understanding that it is the interplay of the Environment/Task/Person which optimises performance or regrettably constrains performance.  
When it comes to addressing 'thriving', she draws on her experience in work analysis; recent research in neuroscience, positive psychology; & use the 'Map of Meaning' as a template for crafting work for deeper engagement & success.     
Judy specialises in Leadership & Performance Coaching with professionals & managers across the sectors – including: The Australian Tax Office, Department of Veterans Affairs, Australian Federal Police, Queensland Dept of Public Works, Queensland Health, Ranbury Management Group, & Hillbrook Secondary School Teachers. She is confident using a range of tools & debriefing 360s to support & add to the Synergy Global Effective Executive Coaching System (SG EECS) ™
Judy's 5 Key Areas of Interest & Expertise include: 

Effectiveness Consulting – especially regarding strategic leadership, management, performance & communication

Change Facilitation – strategy/planning, leader as coach, management development, & effectiveness workshops

Executive Coaching – with individuals & teams (co-located & distributed/virtual), including the future of work

Health & Wellbeing/Self-Mastery - using her knowledge of Occ. H&S, ergonomics, & positive psych for resilience

Managing Personal & Team Transitions e.g. supporting professionals transition from technical to leadership roles
Judy is interested in how the deep work can be done with the pace of changes in technology & consumer expectations. She tries to stay abreast of current technology & effectiveness apps, but the challenge for most of us, is working collaboratively, with open communication, building trust in teams & managing oneself in a world of distraction. She likes to balance her work with Continuing Professional Development (CPD) to stay abreast of current thinking & practices, so attended the Wisdom 2.0 Conference in SF, CA (2016) & Zen 2.0 Conference in Kamakura, Japan (2017).