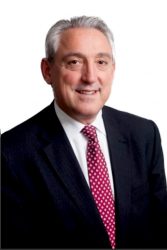 barry@synergy-global.com
+61 (0) 418-577-736
Barry Sherriff
GAICD (FSIA), LLB (Hons Melbourne) LLM (Monash)

Barry joined Synergy Global in 2016 with a background in Occupational Health & Safety, based in Melbourne. He is Chair of the Safety Rehabilitation & Compensation Commission (SRCC), which regulates licensed self-insurers under the SRC Act & has an oversight role over the Comcare scheme.
Barry is also Chair of the Seafarers' Safety, Rehabilitation & Compensation Authority (Seacare). He is a Fellow of the Safety Institute of Australia (SIA), a Graduate Member of the Australian Institute of Company Directors (GAICD), & OHS Coordinator of the Property Council of Australia. He is a member of the National Employers' OHS Consultative Forum & the WorkSafe Victoria Stakeholder Reference Group (WVSRG).
Barry provides integrated advice & proactive strategies for compliance, risk management in OHSS, plus associated areas of WorkCover issues, employment & discrimination. He has represented clients across all industries & government. His specific experience includes the development & review of risk management plus OHS strategies, corporate governance structure, including the integration with other business & operational procedures.
Barry was a member of the panel that made recommendations that form the basis for the model Work Health & Safety Act, & was involved in the development of the Act, regulations, codes & guidance.
He advised & represented the Victorian Congress of Employer Associations in the review of, & consultation on, the Victorian Occupational Health & Safety Act 2004 & in relation to the Hanks Review of the Victorian Accident Compensation Act 1985.
 His expertise & key interests focus around these 5 themes:


 Occupational Health & Safety (OHS) – Strategic, Planning & Risk Management


 Corporate Governance Structure, plus Integration of Operational & Procedures


 Raising Team & Organisational Awareness for better OHS


 OHS Training & Development at Individual, Team & organisational Level


 Trouble shooting HOS issues, eg: Reviews, Reports & Consultancy
Barry is an acknowledged thought leader in OHS, regularly speaking at conferences plus contributing to OHS specific & general publications. Among his various publications, Barry is the author of 'Sherriff's Work Health & Safety Law Guide'. (2011). He is also the contributing editor for OHS for the Australian Business Law Review.
Barry also co-authored 'Understanding the Model Work Health & Safety Act' (2010), authored 'OHS in Practice – A Guide to Legislation in Victoria' (2005) & was a major contributor to the CCH, 'Master OHS & Environment Guide' (2003 & 2007). He contributes regularly to numerous OHS publications. Barry was awarded Best OHS Lawyers of the Year, listed in Chambers Directory (2016), & he is in Doyle's Guide of Recommended Employment Lawyers, Australia