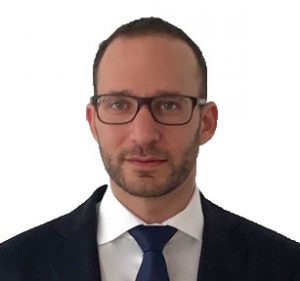 dotan@synergy-global.com
+61 (0)433 479 199
Dotan Ben-Meir
MBA, BA (Social Science), Diploma Industrial Engineering & Management, Accredited Mediator, Military Officer (Major) & MTQ 48 
Dotan joined Synergy Global in 2018 as Team Leader.He has over 17yrs of management & consulting experience with a variety of SMEs & Tier-1 organisations in Technology, Telecomms & Media, Professional Services, Government, & Defence (including Australia Post, Optus, Singtel, Telstra, Astro, Globe, Amdocs, & the Israel Defence Force).
An internationally experienced Executive & Consultant in the fields of Strategy Development, Business Transformation & Organisational Development (OD) managing a budget of over $30m in consulting services & 100 people.
Dotan has led the delivery of many large-scale projects that have directly impacted business growth & achieved successful transformational change:
♦ Increased consulting services revenue by 50%
♦ Enhanced by 200% staff competencies, engagement, & performance by developing state of the art people/change strategies- including Hiring & Continuous Professional Development (CPD)
♦ Improved quality & processes by 65% - developing new methods, including the implementation of new technologies
♦ Helped Board/Executive to develop Business Strategy to facilitate a significant revenue growth from $50M to $200M
His unique experience includes 11yrs serving in the Israeli Defence Force, filling various leadership roles in Continuous Quality Improvement (CQI) & Organisational Development – which included a lot of Continuing Professional Development
In Australia, Dotan joined the consulting division of Amdocs, a multi-national enterprise & a leader in the telco industry. This led to him managing the Customer Learning Practice across the Asia Pacific Region - leading transformation projects & business development using a HCD approach.
6yrs later, he joined Decipha (a subsidiary of AUS Post) where he led business growth & product development. In 2017, Dotan became a Business Strategy Coach, working with SME Owners.
His expertise/interests focus around 5 themes:
♦ Organisation Design & Restructure, plus, Service/Process Improvement (PI) for CQI
♦ Organisational Development – helping clients to Lead Cultural Change more effectively
♦ Learning & Development/Careers – with the emphasis on Human Centred Design (HCD)
♦ Building clarity around Business Strategy (Assessing/Planning/Implementation/Evaluation)
♦ Project Management – Mentoring Projects Teams at all Organisational Levels
Motivated, accomplished, & well-rounded, Dotan brings additional perspectives to managing the people side of business transformation & growth. Having worked across cultures/continents & being an Accredited Mediator with a high EQ & solid educational background, Dotan is a valuable & versatile leader/consultant, who exceeds client expectations.
Dotan has Triple Citizenship (Israel/EU/AUS) & lives with his wife & daughter in Saint Kilda a leafy suburb of Melbourne.
When he isn't working, Dotan enjoys sports, travelling, reading and spending time with his family and friends.