Effectiveness Consulting
Need Creativity? Don't Fence Me In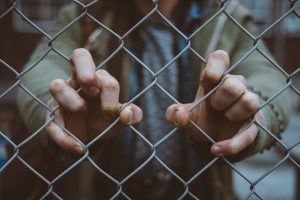 "Oh, give me land, lots of land under starry skies above, Don't fence me in…"
We can all identify with Bing Crosby's lament of feeling constrained by our busy lives. Sadly, this comes at the expense of one of our most valuable abilities as human beings and that is being creative.
How does one become more creative?
After acknowledging the value and need for new ideas to drive your career or business, one idea is to be 100% committed to the outcome you desire.
When you have this, then it is time to do a reality check of where you are now and how you got there.

 Allow yourself to think big.

 Be aware of recycling thoughts or ideas - are these wasting energy and are uncreative?
This clears the way to refining your ideas and then developing a stepwise path to something truly creative.
Many of us put up barriers, thinking of obstacles that will stop us in our tracks.  We are in fact, creating our own fences – too little time, too many other things to do. Ask yourself what would you do if you weren't afraid of failure or pressed for time and then commit to the ideal outcome of your idea. You might be surprised by how uplifting this reality based optimism can be.
Although some of us are more innately geared to be creative – we all have some capacity to think of something brilliant so jump those fences, clear the decks and give yourself a chance to be creative.
More information and guidance can be found with Synergy Global to develop teams that are committed and creative.
If you are interested in expanding you, your team and your organisation's effectiveness, please contact us at info@synergy-global.com +61(0) 439-066-067. Synergy Global: Delivering Effectiveness Consulting, Change Facilitation and Executive Coaching services to the Private. Public and Not-for-Profit Sectors since 1996.
Reference:
Dr Pellerin, C (2009) How NASA Builds Teams, John Wiley and Sons, Inc., New Jersey, USA