Executive Coaching
What do Clients get from Executive Coaching?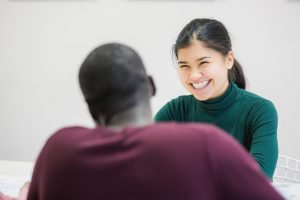 We define Executive Coaching as: The provision of coaching services to a business leader, or a team of leaders, by a trained and professional coach with credentials. The services are designed to produce positive changes around improving skills, performance or work-related professional and personal development in a specified time frame. (Gray and Hewat 2009-16)
One of the key coaching questions we ask is: What positive changes can you identify – right now – that would increase both your effectiveness and that of your organisation?
As coaching emerges from an industry into a profession, more research is becoming available into its effectiveness. One indicator of the success of a service is whether organisations perceive there is enough value gained to continue using it.
Demand for Executive Coaching is being tracked by the annual Sherpa Coaching Research Survey. To create a snapshot of the coaching industry's direction, Sherpa developed the Coaching Confidence Index (CCI). The index is calculated taking into account rates charged by executive coaches (now linked to inflation), the number of clients they serve, predictions about the demand for coaching and the amount of time executive coaches spend in marketing their service, among other factors. Between 2011 and 2015, the Coaching Confidence Index (CCI) has increased from 64 to 104.
From our point of view, the words only convey part of the reason why organisations purchase Executive Coaching Services. In Synergy-Global, everything we do is client-centric. It's really brought to life when we hear feedback from our clients about what they get back from investing their time, energy and resources. Some trends we have noticed are such things as:

 Somehow, I always feel smarter after our coaching sessions. I'm able to address things I have been putting off for months and best of all, it takes hardly any effort!

 [Coaching] has actually saved me considerable time, reduced my stress level, and improved both my working and personal relationships - people have noticed the change and have commented that I seem far more relaxed, authentic – and, more importantly, that I now have my 'Mojo back'!

 This morning I woke up full of energy and purpose. That board paper I was finding so boring yesterday before we focused our coaching session on it – I rewrote the entire thing before breakfast. The new approach is far more invigorating! Instead of dreading the meeting, I'm now really fired up about it!
There are many more examples – and success stories. Is this something your executive team needs?
If you are interested in expanding you, your team and your organisation's effectiveness, please contact us at info@synergy-global.com +61(0) 439-066-067
Synergy Global: Delivering Effectiveness Consulting, Change Facilitation and Executive Coaching services to the Private. Public and Not-for-Profit Sectors since 1996.
Reference:
Gray H-J &Hewat D. (CQIed 1996 - 2016) Synergy Global Effective Executive Coaching System™ Melbourne, VIC, AUS
Sherpa Coaching. (Jan 2015) 2015 Executive Coaching Research Survey Public Report. www.SherpaCoaching.com