Effectiveness Consulting
How does Executive Coaching support Organisational Effectiveness?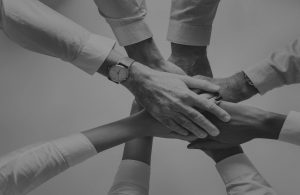 In your experience, what are the three most common conditions which erode your effectiveness?
As Executive Coaches, the most erosive conditions we encounter usually fall into three categories: Fear, Uncertainty and Doubt (FUD).

When you communicate with the people you lead, how often do you communicate what you don't want? (Fear?)

Where does this leave them? (Uncertainty?)

How motivated are staff to deliver quality outcomes? (Doubt?)
How can you improve your approach? Now you've thought about this do you notice any difference in your attitude?
It's noticeable when coaches focus on what they don't want. They say things like:

"At this rate, we're never going to make our numbers"
"They aren't taking the initiative; they're waiting to be told what to do"
"I'm spending way too much time chasing people to deliver. It's exhausting! I'm not sure how we can deliver quality to our clients like this."
Executive Coaches look for underlying drivers for what is being said. We look beyond what is perceived by the five sense.  For people to get results, we look for people's strengths, values, beliefs and assumptions.
So, 'what is ASC?' I hear you ask. (Yeah, terrible pun!) Achievement, Sustainability and Courage.
What happens to you, as a leader, when you come from the FUD mindset? Typically, what our clients tell us is around work being a grind and they feel frustrated and exhausted. They're also usually very clear that when they come from the ASC mindset, work not only becomes more enjoyable, it also is energising and far more satisfying.
Think about this:
What difference would make to your effectiveness (and that of your team and your organisation) if everyone came from ASC rather than FUD?
____________________________________________________________
If you are interested in how to go about leveraging your unique blend of values, skills and innate strengths to quickly turn FUD to ASC, we would be delighted to hear from you, please contact us at info@synergy-global.com +61(0) 439-066-067