Change Facilitation
All Work And No Play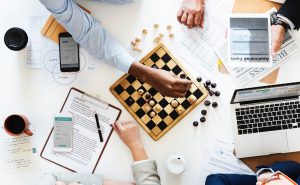 Have you ever had that feeling of guilt because your four-da holiday could have been spent getting up to date on that paper your boss needs or leaving on time to meet an old friend who's in town when you could have been finishing a project off?
Of course, work duties are important, but maybe your leisure time should get the same level of consideration. If you're feeling tired, burned out and uninspired it's time to chill out and re-energize. Pay attention to those feelings – it's your body telling you it's time to take a break.
Ask yourself:
What is going to help me achieve my goals?
What is going to help me stay motivated?
Am I functioning at my best – and, if not, why not?
The odds are that a holiday will ground you, fulfil you and give your brain a break allowing your natural creativity to recharge. You'll come back to work with more pizazz than ever! Even that couple of hours catching up with a friend over a coffee or a nice glass of wine is a way of letting your 'work brain' get some rest.
It may not be possible to take a holiday or convenient to go out and meet a friend, but you do need some strategies for allowing your brain to recharge.

 Take a short walk to stretch your legs in your lunch break, even if it's just around the block

 Eat a strawberry or an apple and pause to enjoy the taste and texture

 Get up from your desk and catch up with a colleague or make a coffee.

 Even a little gentle filing can use a different part of your brain and you'll find your creativity will suddenly spring back into action!
It's all about taking a holistic approach to work. Work/life balance is important, but it's hard to keep these two in balance if the culture of your workplace isn't conducive to paying attention to each individual's needs. It's up to you to work out how to keep yourself operating at your best.
Attention to health and wellbeing is the best way to achieve business goals and high performance. Sometimes it's important to change organisational culture for sustainable success.
If you are interested in expanding you, your team and your organisation's effectiveness, please contact us at info@synergy-global.com +61(0) 439-066-067
Synergy Global: Delivering Effectiveness Consulting, Change Facilitation and Executive Coaching services to the Private. Public and Not-for-Profit Sectors since 1996.