Change Facilitation
Return on Investment(RoI) - Executive Coaching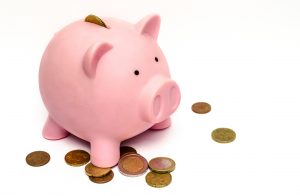 For long term sustainable results, our experience is that coaching services that are managed at an organisational level run comparatively smoothly with win-win outcomes.  This applies to the people being coached, their line managers, their teams, their peers, the organisation, their clients/customers and, most important of all, their work and personal communities.
The top 5 ways to guarantee ROI in Executive Coaching are:
Quality: Use Global Best Practice frameworks e.g. Coaching in Organisations (see Standards Australia publication). Anyone can call themselves a coach and while a few non-accredited coaches are good, using an accredited coach gives you the guarantee that the coach has a robust training and knowledge base.
HR/PPC: Establish a centralised, organisation-wide approach to track the effectiveness of coaching services.  If you are comparing apples with potatoes it's difficult to get a real idea of how effective coaching is.  An agreed system of measurement will provide a consistent picture of 'how things are going'.
Goals: Agree coaching goals and metrics up front.  Each individual should know what will and will not be included in their coaching program.  They should also know what outcomes will be expected of them as a result of their coaching program.
Adapt: Ensure services are flexible enough to deliver outcomes to meet individual, team and organisational changing business needs.  Every organisation, department and person is different – and the coaching program needs to be able to agile enough to adapt to the demands of each of them.
Success: Measure and track goals and report on how coachees increase and sustain their effectiveness.  Starting with a clear vision of success and tracking the key milestones along the way will provide the means to reinforce ongoing progress.
As with most interventions there is a multitude of variables present when engaging with anything to do with people. While there are no guarantees, working flexibly within a rigorous framework gives Executive Coaching Programs the best chance of success.