Change Facilitation
3 Ways to Encourage Staff to Care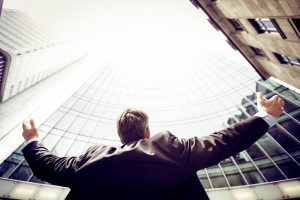 Sometimes a bonus just doesn't cut it. How do you make your employees care about the success of your business?
Here are 3 ideas that will make significant positive changes to your business:
1) Involve them in your Business Strategy
Have a Team Development Day and sit down with your staff to collaborate on systematic Service/Process Improvement ideas. They are on the front-line and they have ideas. Create an environment that encourages them to collaborate on new strategic ideas. Promote diversity and honesty in their approach to ideas.
Each employee has their own set of unique skills, strengths and all it may take to tap into them is a supportive space where there are no silly questions or thoughts. This approach not only shows the value you place on your team but it also gives them ownership of the implementation when you are putting new structural changes in place.
2) Take an interest in their Continuous Personal Development (CPD)
It's not all about you. A happy worker has a healthy work/life balance and they have their own aspirations and vision of success. Help them to improve the skills they already have and nurture new ones so that they apply these to future roles and developments. If you show an interest in them, they will respect you, trust you and be actively interested in the company's success
3) Show them your Appreciation; a Holistic Approach:
It's the small things that count. My current boss has the kettle boiled and cups laid out for our morning coffee ready for our arrival. It certainly motivates me to get there early and have a chat before we start work!
Ask how they are feeling each day. Again, my boss is a good example; she asks us for our motivation scores, between 1-10, two to three times a day, and we discuss our feelings and how motivation can be improved.
These strategies might be hard for a large organisation (and need education for all the managers to make them work), but it's worth showing your appreciation for your staff on an individual level. Are they getting breaks? Are they stretching? Greet them in the mornings and ask how they are (it's amazing how often this common courtesy doesn't happen). You'll have a greater rapport because of it.
If you are interested in expanding you, your team and your organisation's effectiveness, please contact us at info@synergy-global.com +61(0) 439-066-067. Synergy Global: Delivering Effectiveness Consulting, Change Facilitation and Executive Coaching services to the Private. Public and Not-for-Profit Sectors since 1996.