Dedicated to
Change Leadership & Effectiveness
Our Philosophy
People support what they help create
Credible processes yield credible results
You can't do things differently,
until you see things differently
Nothing changes unless behaviour changes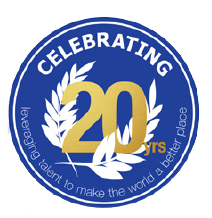 With more than 20 years of experience in helping organisations to manage change, we operate globally with teams in Australia, Europe and the USA/Canada.
Our Organisational Development (OD) team includes credentialed Effectiveness Consultants, Change Facilitators and Executive Coaches. They guide and support organisations like yours to achieve positive and measurable change – encouraging buy-in from staff at every level.
With clients across the Private, Public and Not-for-Profit sectors, the team are knowledgeable and responsive in addressing the particular issues that each type of organisation faces. Their involvement and facilitation drives success through strategy development, operational excellence and sustainable improvement in service both internally and externally.
Celebrating 22 years in business.
"We add value by assisting executives and their teams to not only clarify their values-based vision and goals, but also be more creative in achieving sustainable behavioural and cultural change"

Heather-Jane Gray, Chief Executive
This site has been developed using the Web Content Accessibility Guidelines (WCAG), in line with the AUS Disability Discrimination Act (1992).
We are committed to Valuing Diversity and Inclusion. Further suggestions for improving information accessibility are always welcome.